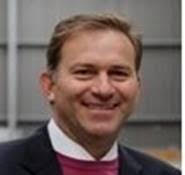 We caught up with Tony Pheiffer, Trade Ocean's new Managing Executive.
Tony, what will you be driving at Trade Ocean?
Trade Ocean needs a strategy to grow, especially given the tough economic times and competitive environment we operate in. We want to position ourselves in areas where there are growth prospects and which suit our business and appetite. To do this, we need the operations and culture to support our growth. So, strategy development and execution will be my priorities in the short term. The focus is on growing our revenue. Building opportunities and capabilities to offer more value to customers.
What were you up to before joining Trade Ocean?
Over a period of twenty years I have led various multinational logistics companies like Schenker and K&N in South Africa and Africa. I then did some consulting work in various logistics sectors that included some M&A (mergers and acquisitions) activity, and a business turnaround in the express courier market. Latterly, I was involved in a successful business advisory and 4PL (a supply chain integrator) purchasers venture.
What encouraged you to join Trade Ocean?
I liked the positioning of the business – small, privately owned, flexible, agile, good reputation and well managed. It is very well positioned to take advantage of impersonal digitisation trends. Oh and have you heard of David Jooste.
What sort of character traits do you respect most in the people that you work with?
Integrity, honesty, mindfulness. Sense of humour. Oh and able to make good coffee?
Your favourite motivational quote?
I was kicked out of class once for writing this quote "Nothing succeeds like budgie"
Thanks Tony, exciting times ahead for Trade Ocean!!