Meet the addition to Port Elizabeth's team, Charmaine van Rooyen.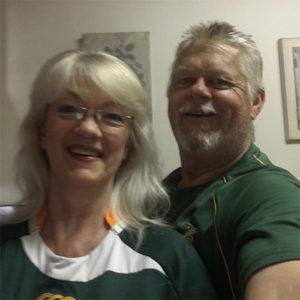 Charmaine, what keeps you busy at Trade Ocean?
General imports, exports and projects.
Enjoying Trade Ocean?
Loving it! Friendly and helpful all round.
Tell us about yourself.
Married, three grown sons. Three grandchildren. One parrot, 3 dogs and lots of chickens.
How do you chill?
Camping, developing new Keto lifestyle recipes, YouTube channel coming soon…
Your dream holiday?
Touring both New Zealand in a camper.
All-time best movie?
Mmmm. A toss-up between August Rush and Ghost.
Favourite fruit? Vegetable? Meat? Fish?
Blueberries. Brocolli. Steak. Prawns.
If you were a car, what car would you be?
BMW 3 series
What trait irritates you most about people? And what do you most appreciate?
Lies and unethical behaviour drive me crazy. I appreciate transparency, be the same every day- even if it means you are a jerk every day!!
You're a Martian and have the power to snap your fingers and make a change that will make the world a better place…
Well, my sisters always call me an alien saying I came out of the light… I would have found a cure for cancer a long long time ago if I had the power to change one thing.